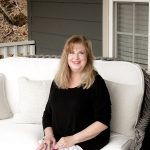 How to give my baby up for adoption is one of the hardest questions you will ask yourself!  My name is Suzanne Peden, LICSW, PIP, and A Angel Adoptions is my beloved adoption agency in Helena, Alabama, just south of Birmingham. Thank You for taking the time and courage to read about A Angel Adoptions. You are a Brave woman! You may be feeling scared and anxious which is so very normal! You may be hiding the pregnancy or have yet to get any prenatal care. In the beginning of your pregnancy, you may have thought you could keep and raise your baby but now you are not so sure. You may have personal history you are uncomfortable sharing with others. You may believe that no one really places their baby for adoption outside their circle of family or friends (not true). You know what? We Care About You and Your Baby and I would love to be a part of your Adoption Journey!
Making a responsible plan for your baby through A Angel Adoptions
How to Give My Baby Up For Adoption in Alabama: Six Steps for Giving My Baby Up for Adoption

Why should I work with A Angel Adoptions?
First of all, I have a passion for what I do! I have been a clinical social worker in the field of adoption for 36 years! After working for a faith-based organization for a number of years, I made a big life change and worked hard to establish my own private licensed child-placing agency. I have always loved and collected angels. So, I had an artist draw precious angels for my logo and named my agency A Angel Adoptions. I opened my heart and agency doors in 2001 and work daily with pregnant women and birth mothers all over the state of Alabama.
My adoption experts and I, are there for you 24/7 day and night. As a private licensed adoption agency in Alabama, you can be confident that A Angel Adoptions delivers very good services to you, your baby, and the adoptive parents. I have never wanted to be a big national agency. My life is in the south and my goal has always been to work very closely with birth mothers, in-person, only in the state of Alabama. I am not just a voice on the other end of the phone. You will meet me face-to-face and I will guide you and hold your hand throughout the placement process. I travel throughout the state of Alabama and will work side-by-side with you and the adoptive parents.  All of our wonderful approved adoptive families, from Alabama and other states, have been through many months of counseling, education, background checks, etc. and are now waiting to be chosen by you. If women didn't choose adoption, many couples would never be parents. I am confident that you will make a heart connection ♥ with the right family for your baby.
Before I explain the 6 Steps on How to Give My Baby Up for Adoption in Alabama, if you would like to talk to someone immediately, we would love to hear from you! We are available 24/7 at 205-621-0316. Our services are completely free and confidential with no obligation.
Adoption can really feel overwhelming, so I will break down your adoption journey step by step:
Step 1: Deciding if Adoption is the Right Plan for You and Your Baby
How To Give My Baby Up For Adoption in Alabama
Calling A Angel Adoptions day or night to ask lots of questions is how to learn more about the adoption process. Also, know that it is never too late to call!
Adoption through a private agency is very different than working through the state. Movies and television shows often do not accurately portray the adoption process.
If you have already delivered your baby at the time of your initial call or before we meet – No Problem! I will come up to the hospital asap and we will move forward! My licensed adoption agency is prepared for last-minute situations. You will still get to pick your adoptive family and be in the driver's seat just the same!
I always say, "Life is a lot about timing." We can all relate to this saying, right? You feel that you are not able to raise this baby at this time in your life for many different reasons. The bottom line is that you love this baby and are making a responsible plan for this baby. You want this child to be in a family who is ready for a baby in every way. You want this family to be loving, financially stable, and to be able to provide your child with the opportunity to be all that he or she can be in life!
We want you to feel a sense of control in your adoption journey. You also want to work with a very experienced agency that will provide you with unlimited counseling and with excellent adoptive families. I am proud to say that I have worked with well over a thousand adoptive/birth families through the years and still maintain a great professional relationship with many of them!
Under Alabama law, it is legal to receive court documented living expenses during the pregnancy. If you need medical assistance with prenatal care and hospital expenses this is legal as well. If you do not have transportation for prenatal care we can help with this need.

Step 2 – Making an Adoption Plan for Your Baby
Remember, with A Angel Adoptions, you have individual, one-on-one counseling every step of the way. You are not alone in this process and we are very patiently there for you as long as you need us. We listen attentively to your needs. We want You to feel a sense of control in your adoption plan.
We will talk on the phone but I will also meet you in-person, at your convenience, at a place of your choosing. Remember, as your local Alabama agency, I travel all over the state of Alabama and want you to feel comfortable with me and know the voice and face on the other end of the phone.
I will always be mindful and respectful of confidentiality concerns. Many people don't have cars which is why I will come to you during the pregnancy and at the hospital.
If you would like the agency to choose the family for your baby, we will be glad to do so. We will always make choices based on your wishes.

Step 3 : Choosing the Perfect Adoptive Family for Your Baby
How To Give My Baby Up For Adoption in Alabama
First of all, I will listen very carefully to what I call the "Magic Wand" qualities you would like in your baby's adoptive parents. For example, you may prefer a childless couple or a family who are already experienced parents. Just like you, every family waiting to adopt is unique.
After I have a clear mental picture of your vision of the perfect family for your baby, I will show you very nice picture books, called Profile Books, of individual families. These are all really great approved waiting families who have the qualities that you have told me that you are looking for in your baby's adoptive family. These books show you lots of pictures and talk about each family. They give you a visual window into the world of these wonderful waiting families.
Each family is an adoption home study approved family who have to meet state and agency standards to be able to adopt a child. This involves a lot of counseling, education, physicals, references, background checks, visiting their home, etc. This process takes months to complete. Providing you with excellent family choices is very important to me and you.
Believe it or not, in my many years of experience in the field of adoption, most women don't have a hard time picking the right family for their baby. It's what I have referred to for years as a Heart Connection ♥. There will usually be one profile book that you really love! You just know they are "The Family" and you like how their book makes you Feel.
Step 4: Getting to Know the Adoptive Family
As I've mentioned before, having an unplanned pregnancy can make you feel out of control. I want you to feel in control of your adoption plan as best as you can. If you don't want to pick or meet the adoptive family, that is fine. If you don't want to get updates on your child or have direct visits with your child through his or her 18th birthday, that is fine. However, if you want to have some degree of involvement, or openness, that is fine too.
You may want to choose the family for your baby but not meet them, or both! I will be by your side step-by-step. I will provide unlimited counseling to you over the phone and face-to-face.
After the adoptive family is chosen, I will be there by your side if and when you want to meet them. Yes, you will be excited and anxious. But you know what, they will feel the same! We can all meet wherever you feel comfortable. I have been working with birth moms and adoptive parents for many years. Most women feel excited after choosing and meeting the adoptive family! You actually feel a sense of relief and peace in some ways because you know that your baby now has parents who will love and adore him or her fiercely and forever!
Many women want to communicate with their chosen family during the remainder of their pregnancy through phone calls, texts, video chats, etc. You may want to actually spend time with them directly doing activities where you are all comfortable.
Step 5 : Delivering the Baby and the Legal Steps for Adoption
How To Give My Baby Up For Adoption in Alabama
My experience is that many adoptive parents feel honored to be asked by their birth mother to be in the delivery room when you deliver your baby. However, more than anything, adoptive parents want to respect your feelings and make you feel comfortable. So, if you do not want your chosen family to be in labor and delivery with you that is fine. They would be happy to be in the waiting room.
Some women want to be alone with the baby in the hospital and may not want the adoptive family to come to the hospital until closer to discharge. Other women want the adoptive parents to come to the hospital and be able to room-in with the baby and begin bonding with the baby. Often, the baby spends time with you in your room, the adoptive parents in their room, and with you both. There is no right or wrong, it is all about what You want to do.
It is normal for this time in the hospital to be tough and emotional. Remember, you are calling the shots the whole way through. I am there for you and the adoptive parents guiding everyone through the process for as long as you need me. Sometimes the right choices are the hardest choices in life…
With A Angel Adoptions you will sign your adoption relinquishment paperwork in the privacy of your hospital room. Usually, it's the day after you have the baby. We will have talked about the legal process and the degree of contact you desire with the adoptive parents and your baby at the hospital, and for the next 18 years.

Step 6: Ongoing Contact Through the Years
Unless you have made the decision to have no contact or communication with the adoptive parents and child through the years, leaving the hospital will not be the last time you talk to one another. It's more of a "Talk to you Soon." or "See you Later."
If you want ongoing texts, video chats, pictures and visits with the child and adoptive parents through the years, then you will have chosen and be matched with a family who is comfortable with a very open adoption and lots of involvement with you.
Remember that the option of an open adoption means communication and visits through your child's 18th birthday. With A Angel Adoptions, the adoptive parents have made a commitment to come to you for direct visits through the years.
You want to work with an experienced, professional, local licensed adoption agency in Alabama who has adoption experts working directly with you and the adoptive parents. For 20 years, we have been providing everyone in the adoption triad with unlimited counseling on the phone and in-person.
Please call A Angel Adoptions 24/7 at 205-621-0316. Everyone Needs an Angel By Their Side. Talk to you Soon!
Check out Our YouTube Channel For Helpful Adoption Topics
How to Give My Baby Up for Adoption in Alabama – A loving Plan For Your Baby!