Legacy of Two Mothers
Once there were two women whose hearts were aching with love.
One you do not remember, the other you call "Mother".
Two different lives, shaped to make yours one.
One became your guiding star; the other became your sun.
The first gave you life, and the second taught you to live it The first gave you a need for love, and the second was there to give it.
One gave you your DNA; the other gave you a name.
One gave you the seed of talent, the other gave you aim.
One gave you emotions; the other calmed your fears.
One saw your sweet face first; the other dried your tears.
One chose adoption. It was all that she could do.
The other prayed for a child, and God led her straight to you.
And now you ask me through your tears,
The age-old question through the years.
Heredity or environment, which are you the product of?
Neither, my darling, neither.
Just two different kinds of love.
– Author Unknown

Angel Child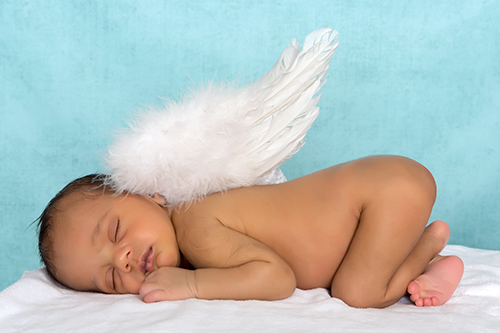 Today I kissed an angel
I knew it from the start
The first time my angel smiled at me
I gave away my heart
Today I kissed an angel
This angel child of mine
Though not of my creation
My child by God's design
Today I kissed an angel
My heart is dancing wild
A family, by a miracle
Blessed by this angel child
–Author Unknown
Mother to Mother
Our love is one
Brought together by a common son
With love filled tears
You let go of your boy
And my heart overflowed
With the purest of joy.
I look in his eyes
And an angel is there
Bursting with love, ready to share
Far away thoughts
And dreams we can't hear
He's different I see, yet precious and dear
I want you to know
When the moon takes the light
And he's safe in his bed I kiss him goodnight.
And when to him I say
"Mommy loves you"
I say it from me
And I say it from you.
Mother to mother
Our love is one
Brought together by a common son. . .
–Author Unknown
"A birth mother puts the needs of her child above the wants of her heart" 
-Skye Hardwick